Smith's Acres LLC is a family owned and operated garden center and farm stand nestled in downtown Niantic. Joe graduated in 1978 from Boise State University with a degree in Horticulture. He and Teri, and now their daughter Kirsten, attend several conferences and seminars each year to maintain an up to date knowledge of the plant world. Teri serves on the Board of Directors of CT Greenhouse Growers Association, after serving as President for four years.
Smith's Acres is staffed by a wonderful group of women affectionately referred to as "Veggie Girls", a name coined years ago by one of our nephews. Our Veggie Girls are the backbone of our operation. These helpful women can be easily spotted at the garden center - just look for a sea of Purple shirts. Chances are, if she's wearing purple, she works here. Hardworking, artistic, fun-loving - these women who are anxiously awaiting the opportunity to help you become successful in your garden.
If you are looking for locally grown plant material for your garden, Smith's Acres is the place to shop. We carry exclusively CT grown annuals, perennials, trees and shrubs. The vast majority of annuals and hanging baskets come right from our farm in East Lyme, with our combination planters being Teri's specialty.
Farmer Joe raises a vast array of yummy vegetable plants to get your garden started right. He is especially proud of his extensive variety of tomato plants featuring a huge assortment of heirloom tomato varieties. We have expanded our offerings from strictly home grown produce, to a full line of fruits and vegetables, with an emphasis on "CT GROWN". Those heirloom tomato plants that Joe raises are not just to sell at the garden center – he grows acres of fresh veggies at the farm. Joe has close friendships and great working relationships with several of Connecticut's finest farmers. He brings the freshest fruits and vegetables direct from their farms to our stand. He also travels to the Hartford regional market several mornings a week to hand – select fresh produce. Our corn is picked fresh each morning. Joe and his farm help travel throughout CT to participate in some of the best Farmer's Markets in the state. Stop at the market nearest to you for an awesome shopping experience. The list of markets that we attend changes yearly, but our trucks can regularly be seen anywhere from New London to New Cannaan. Please give us a call to see if we participate in your local farmers market.
In addition to the freshest produce around, we now get deliveries from local bakeries of fresh baked pies and cookies. Farm to Hearth sends us their wood fired breads twice a week. Old Orchard Farm and Gracie Mae's Bakery keep us supplied in tasty pies and cookies, with deliveries several times a week. Special orders are welcome for all your special events. The good eating doesn't stop there. We have a full line of jams, relishes, pickles, and salad dressings made especially for us. Farmer's Cow supplies us with fresh eggs, milks and cream. Oak Leaf Dairy supplies us with their great goat cheese, and Covino's Groceria delivers lots of their tasty pesto and mozzerella. Add Farmer Joe's all natural Pork, and who needs a grocery store?
Things at Smith's Acres are constantly changing and evolving. We are proud of our state-of-the-art greenhouse. It has enabled us to properly showcase the awesome plants that Joe grows at the farm for us. The greenhouse has also given all of the "Veggie Girls" a chance to really hone their artistic talents and build some beautiful displays for your shopping pleasure. We are pleased to announce that those fabulous displays that you enjoy while shopping at Smith's Acres earned us the prestigious award of "2008 Merchandiser of the Year" with Lawn & Garden Retailer Magazine.
Be sure to stop in and visit with us soon and check out the greenhouse. Please contact us if you would like to get signed up for our e-newsletter, which we send out about every other week. Our e-newsletter is the best way to be "in the know" about what's going on at Smith's Acres. We send out info about our classes and special events, as well as early notification of sales - many are just for our email friends.. There are great gardening tips, and always at least one "email only" coupon at the end of the email. You can also find us on Facebook Our Facebook page is updated quite often (pictures often get posted several times a day in the season). We also post special sales and coupons and contests just for our Facebook fans. https://www.facebook.com/SmithsAcres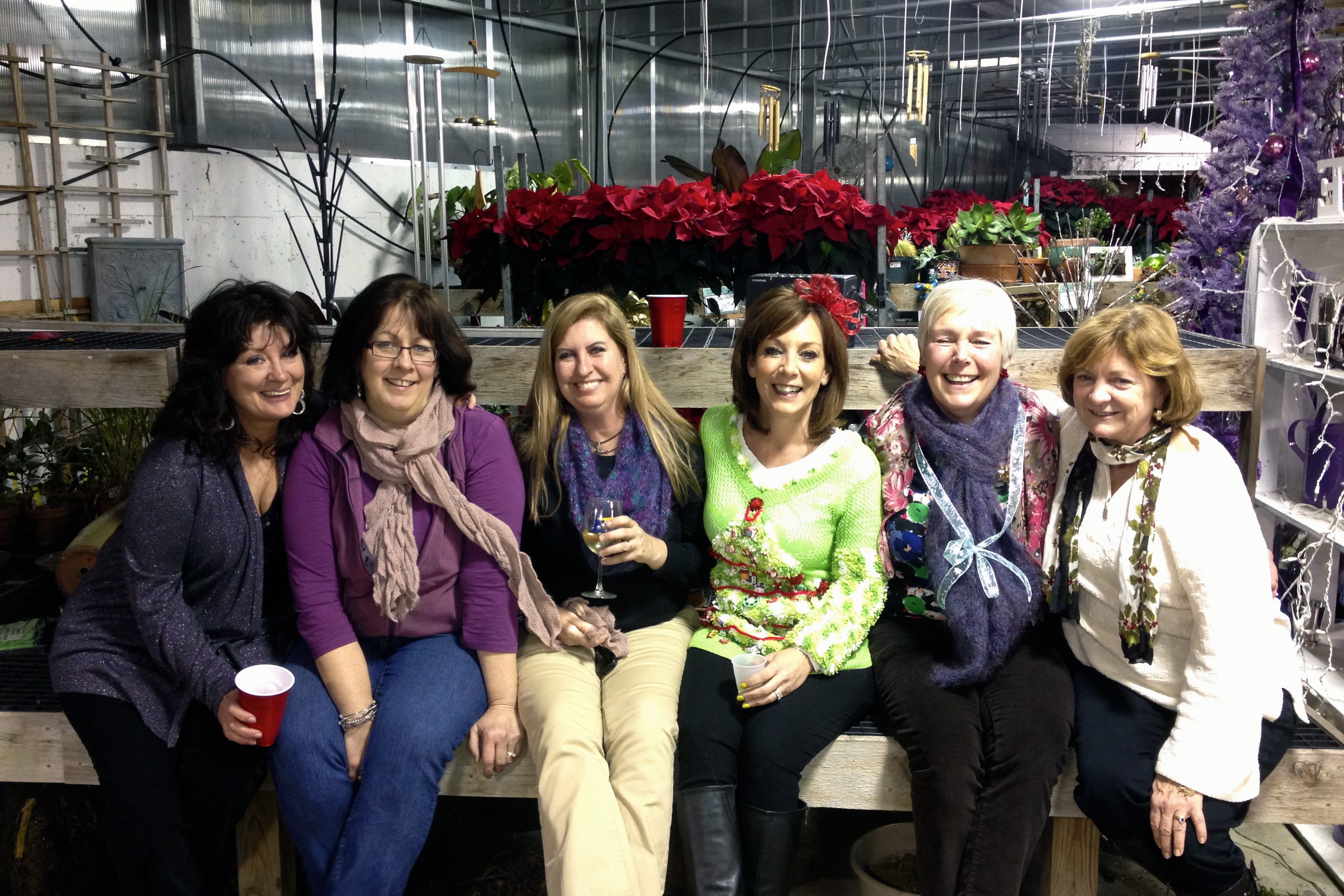 If you have any questions please contact us.